Italy's
Finest Production Equipment
Gelato, Ice Cream, & Frozen Dessert Commercial Production Equipment & Machines
Advanced Gourmet brings the opportunity for frozen dessert producers and pastry chefs, to experience the widest range of production equipment and commercial machines available for gelato, ice cream, sorbet, granita, and frozen deserts.
Advanced Gourmet separates itself by always asking, "Whats Behind The Brand?". From the moment a client reaches out, we are with them every step of the way. From business planning, store design, equipment selection, delivery and setup, recipe development, supplies, training proper use and up keep, and continued service and repair our customers know they are working with the best. Download Our Full Ice Team Catalog
Ice Cream & Gelato
Equipment / Machines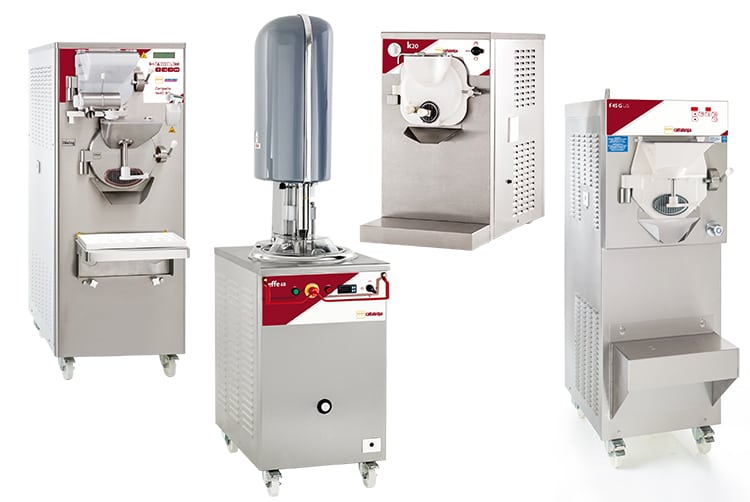 Batch Freezers
The widest range of commercial batch freezers including, the Effe Vertical Batch Freezer, Combination Batch Freezers, Horizontal Batch Freezers, and Counter-Top Batch Freezers. Find the perfect machine for any size professional kitchen or gelateria.
Explore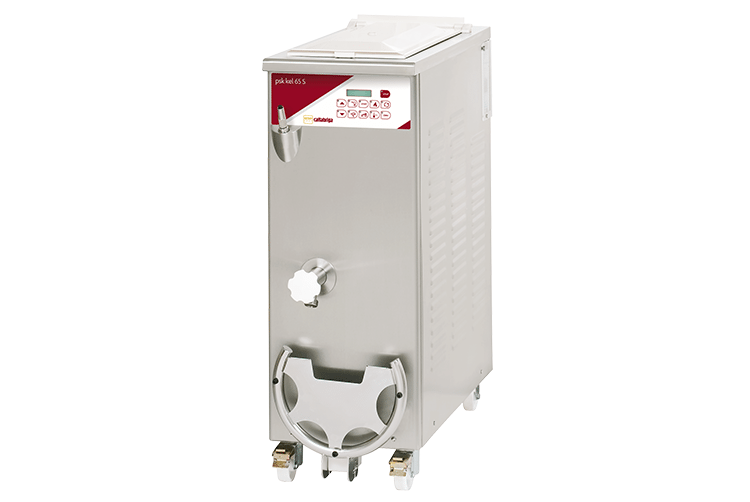 Mix Treatment
The PSK-KEL bain-marie mixer excels in performance and temperature control, making it ideal for commercial batch pasteurizing. This electronic pasteurizing "bain marie" mixer is designed for flexibility to produce the most delicious artisan gelato and ice cream.
Explore
Blast Freezers
The all-in-one blast freezer/ blast chillers by Techfrost guarantees the quality of your food products, preserving moisture and extended shelf life. Techfrost Blast Freezer / Chillers are indispensable in all sectors of gastronomy, pastry, gelato-making, and bread-making.
Explore
Ice Cream & Gelato
Brands
Cattabriga
The Cattabriga offers a traditional line of horizontal batch freezer and bain marie pasteurizers. As well as the famous traditional Cattabriga Effe, which was invented in 1927 and still today is demanded by artisan gelato, and ice cream producers worldwide. The Effe was the very first batch freezer to be produced in Italy, and is considered the essential tool for the premier producer.
Explore
Coldelite
The Coldelite line of multifunctional batch freezers is a popular choice for serious producers, who are dedicated to producing exceptional gelato, sorbet, ice creams and select pastry products. In addition to the multifunctional batch freezers, Coldelite is well known and respected for high quality soft serve machines.
Explore
Ott Freezer
Ott Freezer, an originally Swiss brand founded in 1935 by Erwin Ott, became a landmark for quality and innovation. Ott Freezer offers the amazing Masterchef - an all-in-one system with heating and freezing for the production of frozen desserts, pastry creams, custards & curds, pate choux, sauces, cake layers, mousses, jellies and poached fruits, confections, and chocolate recipes.
Explore