Cattabriga
SYNONYMOUS WITH GELATO PRODUCTION EQUIPMENT
When Otello Cattabriga, in 1927, was hard at work on the world's first automatic gelato machine, he never imagined that his name would be a point of reference in the industry today. Eighty years later, CATTABRIGA is still the leading supplier of high quality gelato manufacturing equipment. CATTABRIGA electronic pasteurizers with their "bain-marie" mixer have no equal in today's market, and the same can be said for EFFE vertical batch freezers / gelato makers. These iconic machines are an updated version of the very first automatic gelato maker developed by Otello Cattabriga.
Cattabriga:
Gelato & Ice Cream Equipment - Batch Freezers
Cattabriga:
Gelato & Ice Cream Equipment - Mix Treatment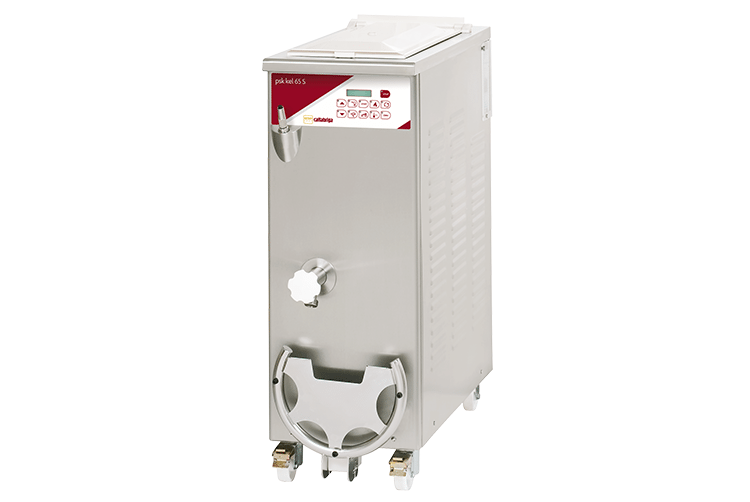 Pasteurizers
The PSK-KEL pasteurizer excels in performance and temperature control, making it ideal for professional batch pasteurizing. This electronic pasteurizing "bain marie" mixer is designed for flexibility to produce the most delicious "home made" gelato and ice cream.