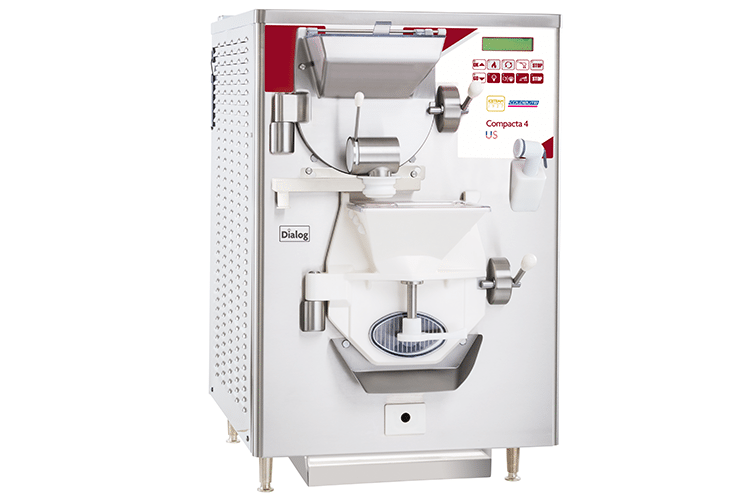 Coldelite Compacta 4
The Compacta 4 Is the first counter-top, combination batch freezer, capable of producing up to 5 liter pans of gelato, ice cream, or sorbets. The Compacta 4 is the only counter-top production machine with a spray hose attached, for easy cleaning.
Explore
Cattabriga Stargel 4
The Stargel 4 is a counter-top batch freezer for the commercial production of gelato, ice cream, sorbets or any frozen dessert. Featuring a Stainless Steel beater, with varying speeds of rotation, produce up to 5 Liter pans with a small footprint.
Explore
Cattabriga K20
The Cattabriga K20 includes many standard features including a counter top design, is semi-automatic with electronic consistency control and provides for fast production and a smooth product. Easily cleaned and sanitized – within minutes.
Explore
Ice Cream & Gelato
Equipment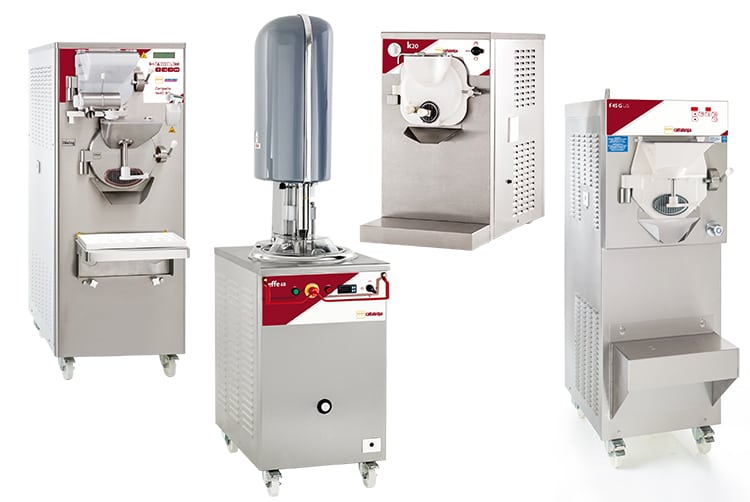 Batch Freezers
The widest range of commercial batch freezers including, the Effe Vertical Batch Freezer, Combination Batch Freezers, Horizontal Batch Freezers, and Counter-Top Batch Freezers. Find the perfect machine for any size professional kitchen or gelateria.
Explore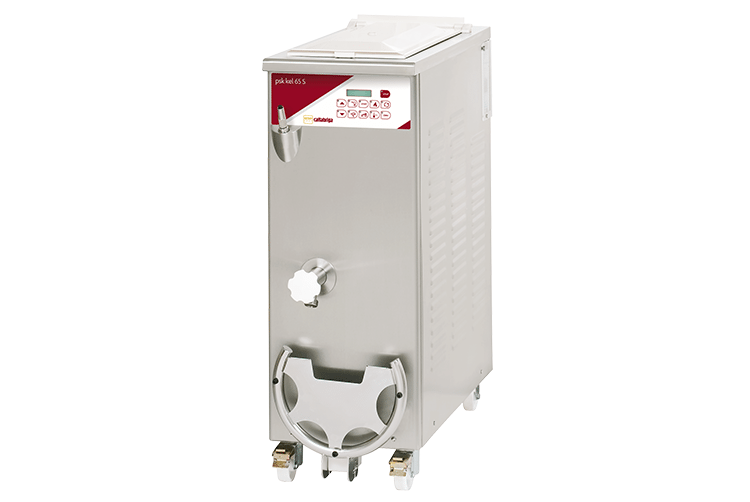 Pasteurizers
The PSK-KEL pasteurizer excels in performance and temperature control, making it ideal for professional batch pasteurizing. This electronic pasteurizing "bain marie" mixer is designed for flexibility to produce the most delicious "home made" gelato and ice cream.
Explore
Blast Freezers
The all-in-one blast freezer/ blast chillers by Techfrost guarantees the quality of your food products, preserving moisture and extended shelf life. Techfrost Blast Freezer / Chillers are indispensable in all sectors of gastronomy, pastry, gelato-making, and bread-making.
Explore