Master Collection
Advanced Gourmet's premier line of showcases. This vast line features display cases ranging from low temperature gelato to bain marie displays and cabinets.
Explore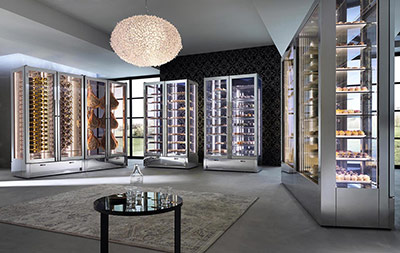 Verticali Collection
Advanced Gourmet's featured line of upright display cases and cabinets. Display a maximum amount of product, in a small footprint, using this striking display and showcase line.
Explore
Compact Collection
Advanced Gourmet's line of front and back bar cabinetry. Low temperature, dry, refrigerated, & more; the accessory options are limitless in this expansive line of beautiful base cabinets.
Explore