Jewelry
Due to its low profile design, the Jewelry Series is ideal for highlighting your chocolate confections. The included humidity control feature removes any excess moisture to prevent chocolates from blooming; And a pull out drawer ensures easy access for operators.
Flat
Although very similar in design to the 6040 Series, the Flat Series is suited for displaying products that are 1"-3" tall. Perfect for small pastries and confectionary items, the Flat Series ensures quality product visibility and perfect product temperature consistency.
Tortuga
Since the Tortuga Series cases are fully ventilated, the uniform temperature is perfect for showcasing multiple pastries, hot foods, or frozen novelties in a small footprint. A heated, double paned glass structure prevents fogging, and the case can come with either 2 or 3 shelves.
Space
The modern, curved design of the Space Series allows for prime product visibility; And with gas assisted pistons for lifting the front glass, operators can easily access products from the front of the case. Ideal for gelato and ice cream, and pastry applications.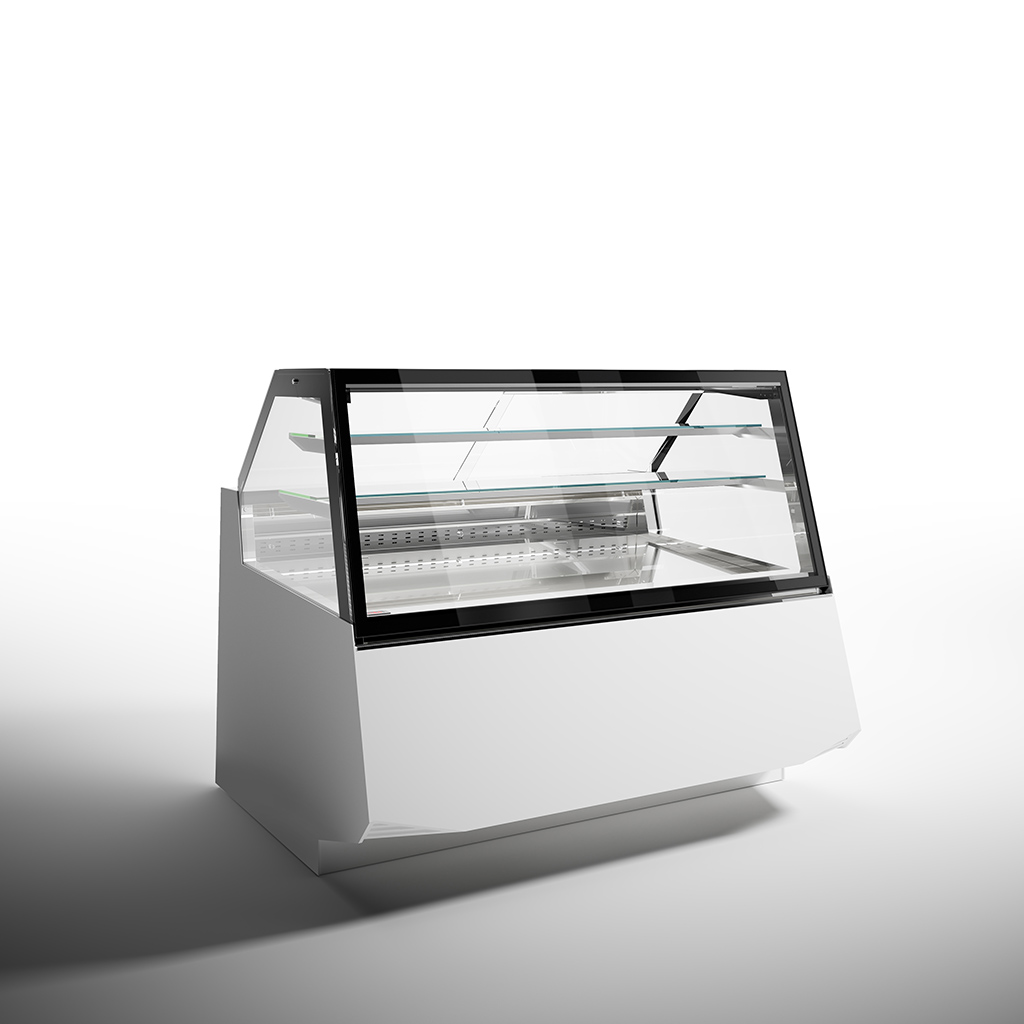 Mya
The Mya Series is the perfect synthesis of display, performance, ergonomics, and energy savings for numerous applications. Even in the least ideal environmental conditions, the Mya Series can ensure perfect product preservation thanks to its full ventilation system.